This was the model that got me back into the hobby. I am a huge fan of the USS Constellation, and I decided that build her as a refit, based on some of the novels where she reappears. A replacement Constitution class Constellation is mentioned in the old Tech Manual with a 1728 hull number, but in the novels it is implied that she files with 1017 as a tribute to her lost predecessor. (Keep in mind, these novels were written before the advent of the 'A', and I prefer their version better!)
I made some major errors on this kit, the main one being not using any kind of light blocking, which is a real pain in the neck. I also used what I thought was a paint pen that turned out to be a permanent marker, so some of the areas I painted that way wound up getting a purplish tinge to them. I used some old kitbasher decals on the ship, again justifying on the basis of this being a testbed engineering model.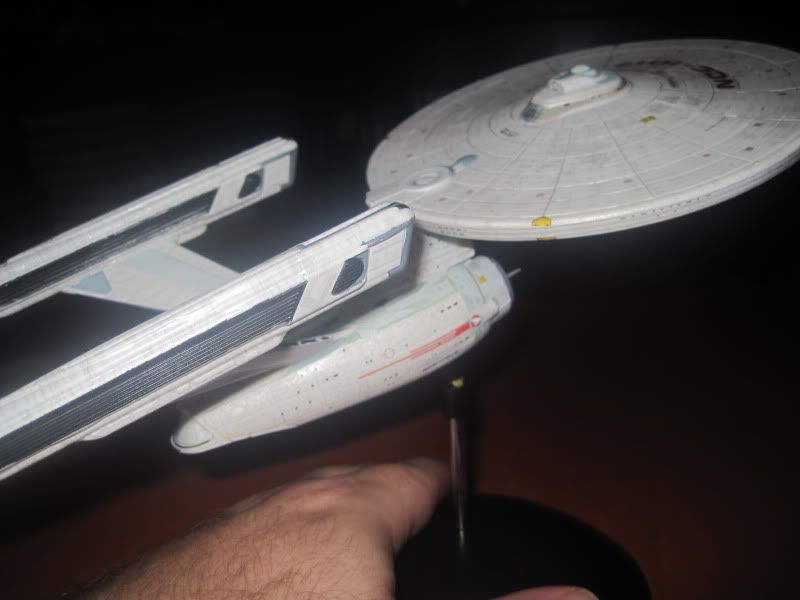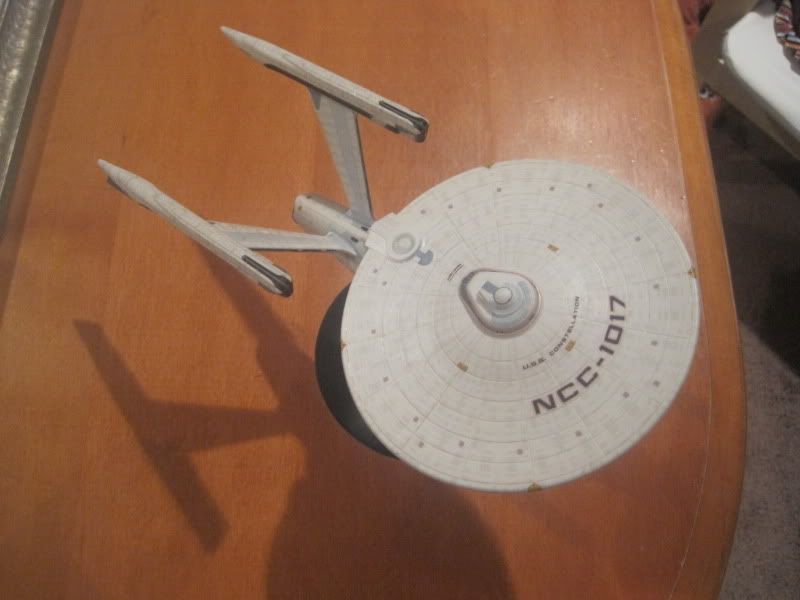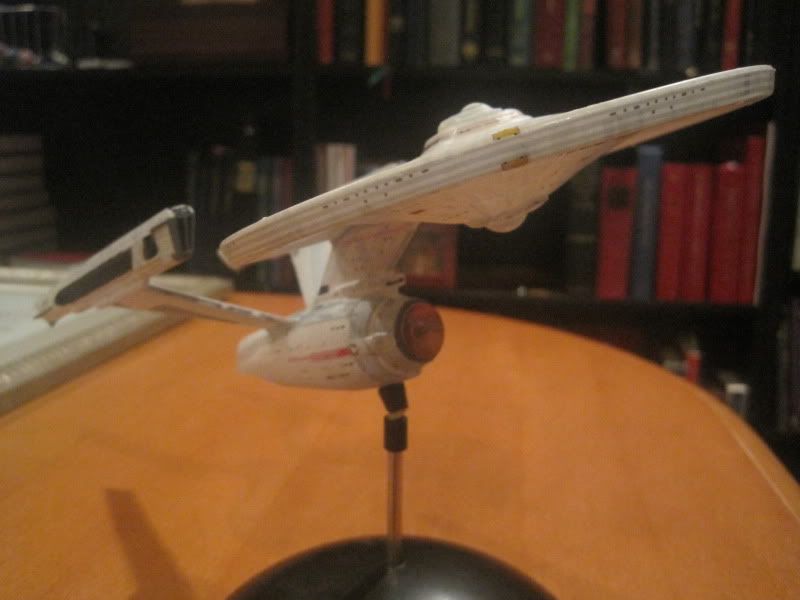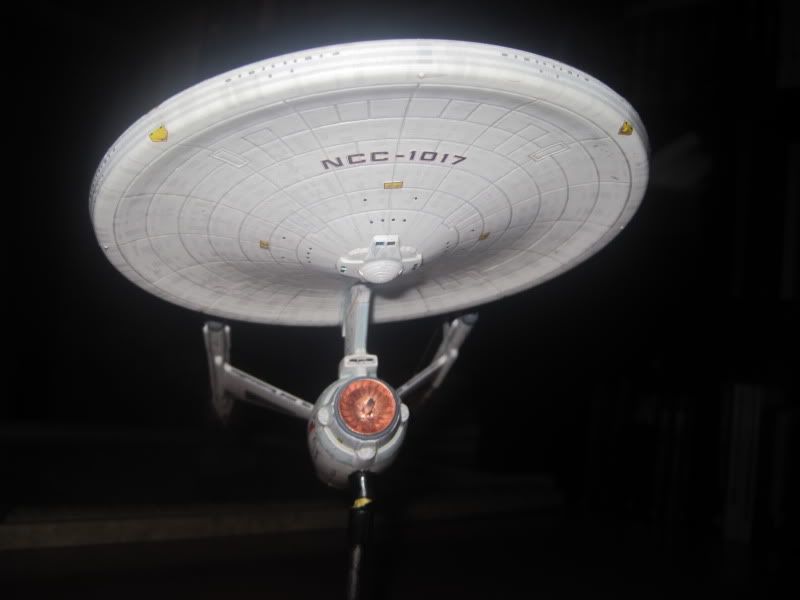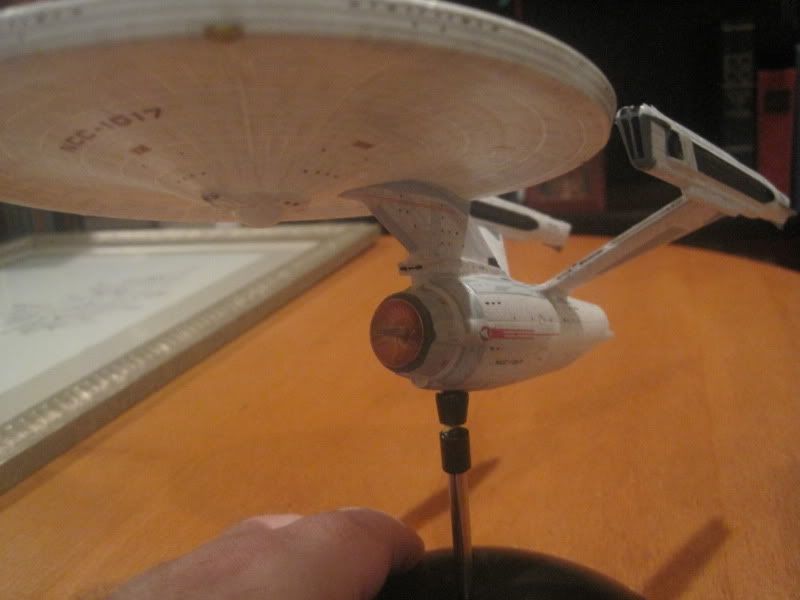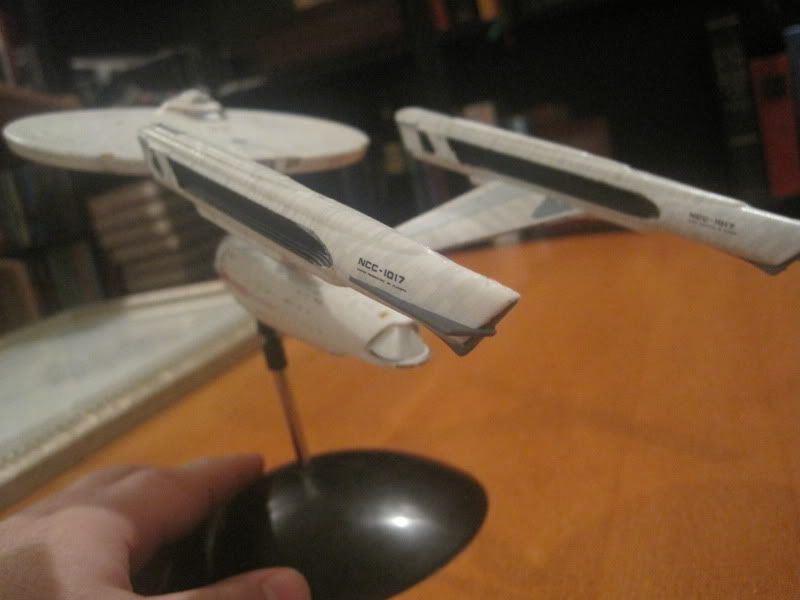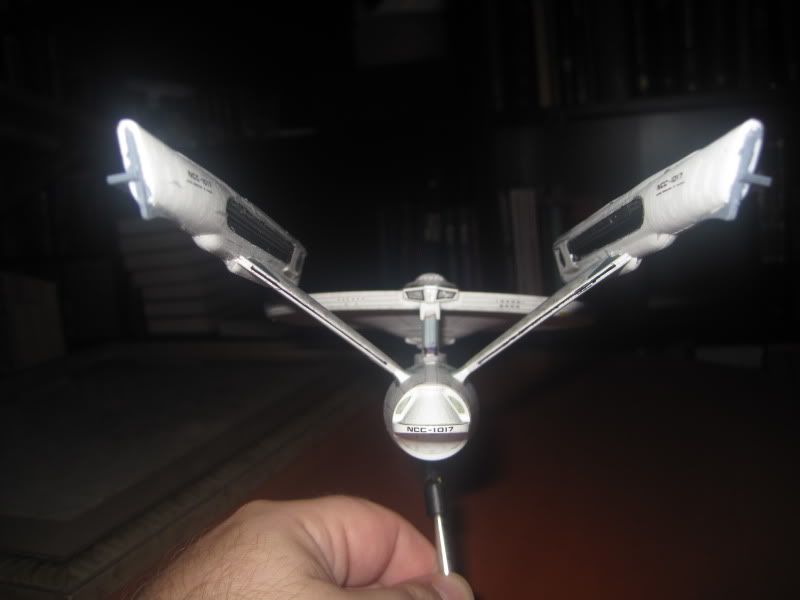 The deflector spike in the above pix is a toothpick, cut and sanded. I may take this model home (it is in my office at the hospital these days) and drill a hole in the dish, then replace the toothpick with a spare nacelle spike from my current TOS build.
Rob+