Excellent work and thanks for sharing!

is this a physical model, or computer generated model? the final edit and image finish is so series-like that I honestly can't tell.
Its a good thing you shared these back in the day (otherwise i'd have thought it a completely 3D generated image):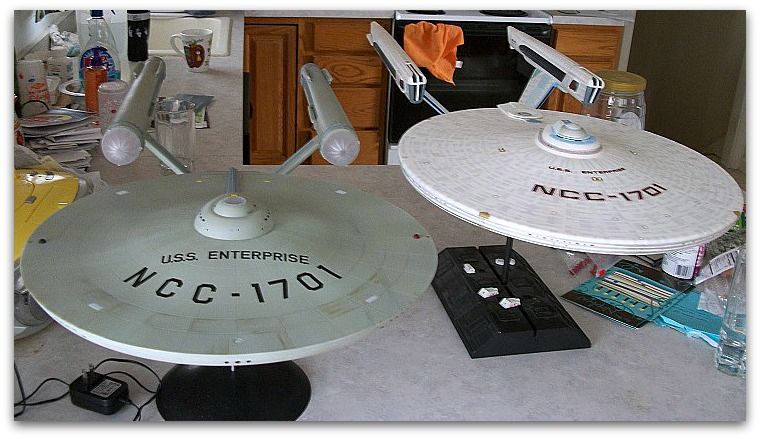 Have you built any other 1/350 vessels, such as the Saladin type or a TOS-Miranda, or TOS-Oberth?
I don't often drop the Derek Meddings comparison bomb, but you should be working with the people on Star Trek: New Voyages over on Youtube (not so much Star Trek Continues... *shudders* not a fan of the direction that project journeyed)
or maybe even on Star Trek: Renegades (the Tim Russ sequel to ST: Of Gods and Men) - if that becomes a webisodic show like Nuka Break or BSG became.
New Voyages may even begin using 'actual' lazers in the phazer props to trigger the squibs of the VFX, that'd be awesome and add to the verisimilitude of the show. on a related tangent, would realworld lazers fit inside a 1/350 model of enterprise... you can perhaps see where that line of inquiry is headed...
Cheers!
Kobayashimaru